Activities
Workshops and Conferences:
Beyond National Character? Identity Formation in the Context of Postwar Reeducation
November 5-6, 2020 (Virtual Workshop)
Organized by Friedrich-Alexander University Erlangen-Nürnberg
Click here for further information.
Recreating Separate Spheres Across Not-So-Separate Worlds: Gender and Reeducation in Japan, Germany, and the USA after World War II
February 20-21, 2020
Workshop at GHI West, UC Berkeley Campus
Organized by the German Historical Institute and Friedrich-Alexander University Erlangen-Nürnberg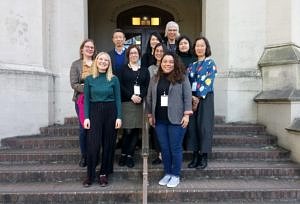 Workshop participants in front of Moses Hall, UC Berkeley
Reeducation Revisited: Strategies, Actors, Institutions in Transnational and Comparative Perspective
September 29-30, 2017
Conference at Deutsch-Amerikanisches Institut Nürnberg
Conveners: Katharina Gerund (FAU Erlangen-Nürnberg), Heike Paul (FAU Erlangen-Nürnberg), and Anne Schenderlein (GHI Washington)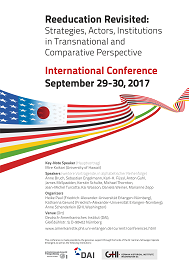 Click here for the workshop program.
Talks and Lectures:
Katharina Gerund:  "(Un)Learning Racism? The Racial Logics of US Reeducation Efforts in Postwar Germany." HLCS Conference at Radboud University (Nijmegen, Netherlands), Nov. 14-15, 2019.
Akino Oshiro: "Testing Japan's Democracy – Remains of WW II in Okinawa and a Message to the US and Japan"  at FAU Erlangen-Nuremberg, July 22, 2019.
Jana Aresin: "From World War II Battlefield to Cold War Home Front? Reeducation Policies in U.S.-Occupied Japan, 1945-1952." Workshop American Home Front(s) at the Bavarian American Academy Munich, July 20-21, 2019.
Jana Aresin: "Democracy, Consumerism and Gender Roles in U.S. American and Japanese Women's Magazines during the Cold War" at the BAA Summer Academy, Nuremberg, May 29, 2019.
Heike Paul: "Reeducation and Romance." Aesthetics and Democracy – Symposium in Honor of Winfried Fluck's 75th Birthday. FU Berlin, May 3, 2019.
Guest Lectures & Workshops:
Jeanpaul Goergen: "Women between Kitchen and Public Sphere: Screening Gender in US Non-Theatrical Films of the 1950s" (December 9, 2019).
Vera Mackie (University of Wollongong/HHU Düsseldorf): "Gendering US-Japan Educational Exchange in the Mid- to Late-Twentieth Century" (November,18, 2019)
Annette Schad-Seifert (HHU Düsseldorf): "Singlehood and Work-Life Conflict among Women in Japan" (June 24, 2019)
Public Events:
Die Ambivalenz des Neuanfangs: Autorengespräch mit Uwe Timm über seinen Roman "Ikarien" und Deutschland im Jahr 1945
(The Ambivalence of a New Beginning: Talk with author Uwe Timm about his novel "Ikarien" and Germany in 1945 – in German!)
July 2, 2020 (online, via livestream)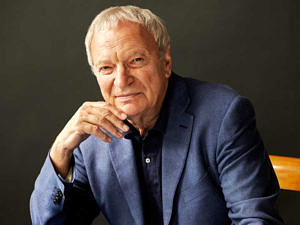 Film Screening & Discussion with Miki Dezaki: Shusenjo: The Main Battleground of the Comfort Women Issue
November 25, 2019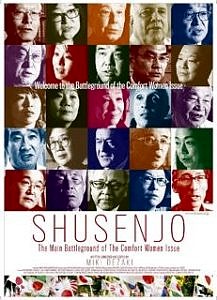 For further information click here.
Film Screening & Discussion with Lutz Dammbeck: Bruno & Bettina
May 9, 2019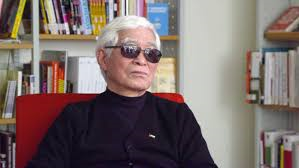 For further information click here.
Film Screening & Discussion with Lutz Dammbeck: Overgames
November 29, 2016